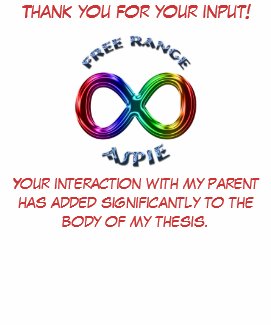 Aspie Kid T-Shirt
by

webcarve

Get this
custom shirt
at
Zazzle
Yep. The whole thing fits on that t-shirt.
"Thank you for your input. Your interaction with my parent has added significantly to the body of my thesis."
My parents are dead - but speaking as an AS person and as step-parent to an AS person, I'm so down with that.