I've pretty much given up on blogging this season. Between Nov 1 and Jan 1, I'm pretty much useless. I've gotten several things half written - and when I can edit them properly, they will be half as long, or less.
You may thank me now.
So I'm trying to use this time wisely and well, in hopes of being able to delight my wife with something pretty.
My mind seems to work seasonally, and right now I'm in a highly visual mode. I can barely make sense in words. So I'm starting a tradition, belatedly. From now on, this season will be devoted to art and photography. Oh, and there's another crass, commercial reason. Without some money, this season will suck abnormally hard. I would like to buy my wife a few shiny things, I'd like to cook a nice Christmas dinner, maybe even have some folks over.
I'm hoping that my needs and yours may congrue - and I'm hoping that in working on your photos, some of the happy might rub off. :)
So let's get started.
I have a lot of trouble bragging about my abilities, but I'm pretty good with a graphics package. I've kind of specialized in taking bad photos and turning them into great art. It's not JUST because I tend to take interestingly bad photos myself. It happens that when you take a blurry, over-compressed photo and start applying filters, amazing things can happen. I'm not always sure what I can pull out of a photo, but I can promise it will be worth hanging on your wall.
Here's one of my absolute all-time favorites, shown as I'd want it framed. Of course, that's all up to you.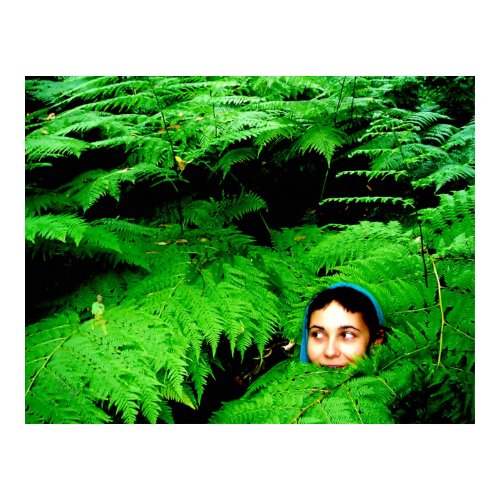 Fae in the Fernwoods
by
webcarve
See More poster Designs on www.zazzle.com
Browse more Creatures Races Posters
Now, if that happens to be the perfect gift for someone you have in mind, great! I've set it up so that you can even add a custom inscription. Heck, if you like, I might even be able to create a fairy to add to the image, if you have an image I can start from.
But it's getting late, we have all been procrastinating and there might not be time for this to be created, printed and shipped.
But that is not actually a problem, thanks to the magic of email and home photo-printers. If you have a photo-printer, your butt is totally saved. All you have to do is send me the image you want turned into art, tell me how big it needs to be to fit the frame you are going to run out and buy right now, and whether the paper you plan to print it on will be gloss or matte.
Yes, it matters. Trust me, I'm a professional.
Now, how much? Well, I'd like to be busy, I like having stuff to work on - but see above. And it is going to be a solid day's work. Send $200 (US) (per subject) to
webcarve@graphictruth.com
via paypal. Make sure that you include all the information I need in the message there and also send the actual image(s) as an attachment.
I will do my absolute level best to turn this around within the day, so that you will have as much lead time as possible. Now, 200 bucks is not a lot for what you are getting - which is a digital original. But wait, there's more!
What you are getting is the image burned to disk - possibly several versions, if I have variations that are too good to toss. I'll send that to your physical address. This will serve as the
"provenance"
that makes this an original work of art. But that's for later. I will email the original to you even before I've done that, so you can slam it into the printer, or download it to a thumb-drive and run to Wal-Mart to print, frame and wrap an 8x10.
That way, you will have something worth giving, but what makes it special - aside from the speed - is that you have the option of taking that image and printing it out via the service of your choice on canvas, say, with a better frame than you are likely to score at an all-night drug-store.
You will also find an html page included on that disk with pointers to the various services and products that I think would work best for your image.
Obviously, I have to take commissions in order and the quicker you click the button the more options you will have.
Oh, and I've given you two options. You can send me the image, or you can just give a gift certificate for this service, an absolutely non-lame option.

The advantage of doing this is that I'll be able to take a little more time to work with your friend, and I promise, I will go the extra mile to thrill the heck out of them.