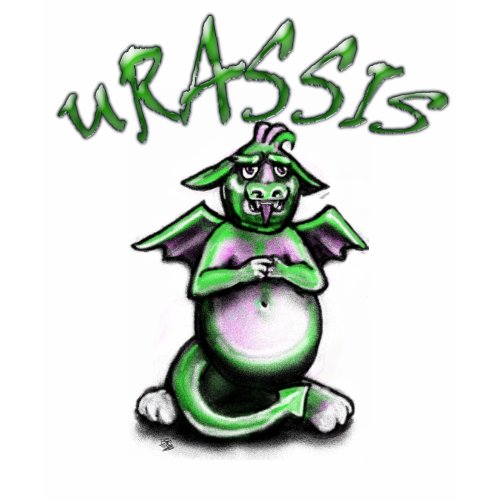 This is the sort of thing I do when I can't deal with ranting.
I spent a very enjoyable day yesterday doing the illustration, per John's request. John is actually going to wear this in public! Family, Eh; what can you do?
Now, I like bad puns as much as the next aspie, but I confess this one was beyond me. But I'm perverse enough to love it after the fact.
It makes cute kids stuff too, since I did the text and the dragon separately.
And that makes it possible to have the sister design - the
"Myassis Dragon."
That would be the one I'd wear. Today, anyhow.
But more importantly... It makes FIERCE Keds!